I've worked with Canada Rail Vacations for five years now, and during this time I've had the opportunity to work in British Columbia, Alberta, Ontario and Nova Scotia. While all of these provinces have their perks, if you are looking for an authentic Canadian experience, the East Coast is definitely where its at.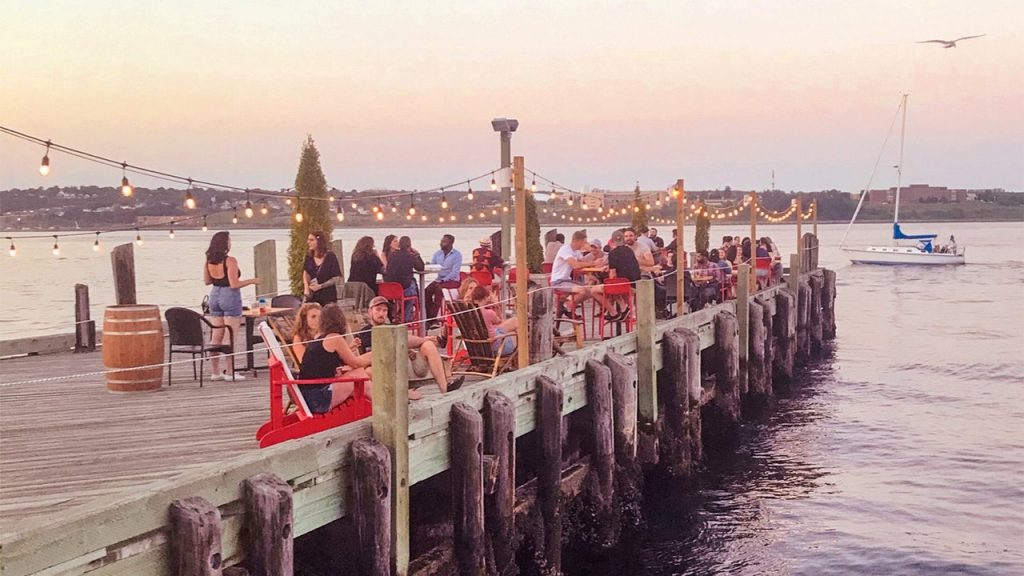 The Maritimes are the perfect embodiment of all of the classic Canadian stereotypes. For example, it's overwhelmingly friendly and it seems that everybody knows each other. Growing up around Toronto, the largest and most metropolitan city in Canada, I had heard about these stereotypes, but never really understood them.
So back in the fall of 2018 when the chance to work remotely became available, I made the move to Halifax, Nova Scotia. I got an apartment with an old roommate and I was excited to see what the city had to offer— and of course, what local beers were on tap.
Within my first week of living there, Martin and Spencer came out to visit and we started off our working vacation with a trip to The Lower Deck— a popular local pub. Located along the Halifax waterfront, stepping into the pub is like stepping back in time below the decks of an old ship. It features low, exposed wooden beam ceilings extending from wall to wall, complete with fitting maritime décor.
Sitting down at the long communal tables to the sounds of live sea shanties playing in the background, I quickly realized what all of the Canadian stereotypes are "aboot". Friendly, welcoming faces extended the length of the table with glasses raised, and because we were all Canadians, of course we all knew each other! However unfamiliar this place was to us at the time, we still managed to find a cousin and two different neighbours, one from British Columbia and one from Ontario. What are the chances of that, eh?
Any trip to Halifax is not complete without a visit to Peggy's Cove. In late September, as the fall colours begin to show, you'd be crazy not to make the scenic drive from the city. As you whisk along the winding coastal roads you become completely immersed in fields of yellow, red and orange coloured maple trees as far as the eye can see.
When we arrived at Peggy's Cove we stood on the rocks overlooking the ocean, alongside the lighthouse as the wet ocean breeze carried shouts from the distance of "Hey look, it's the guys from the bar!"
–
Dalton Feltham
Tour Operations Coordinator