Whether you are a passionate stargazer, a city dweller that hasn't seen the night sky in some time, or anything in between, Jasper National Park is a must-see on any trip to the Canadian Rockies.
By day, Jasper National Park is an incredible place to experience the Rockies up close. Located more than three hours away from the nearest major city or airport, this remote location is the perfect way to reconnect with nature. It's here that you will find some of the best wildlife viewing opportunities known to the Rockies. Bears, big horned sheep and caribou all make their home against the backdrop of mountains, glaciers and crystal-clear lakes. It doesn't matter which way you look, there is breathtaking scenery in all directions.
I had the privilege of living in Jasper National Park for six months back in 2015. I was unaware of the majesty of the night sky at the time, it was the daytime experience that had me sold. When I arrived in Jasper for the first time on a warm spring day in May, it exceeded my wildest expectations. After nearing the end of the long drive into the park from Edmonton, I rounded one last corner and all of a sudden it was like being in a post card!
There were snow capped mountains everywhere with waterfalls cascading down them into the lakes and rivers below. Traffic came to a halt as a giant moose began trotting down the road right towards our car. A few minutes later, traffic stopped again for a herd of elk coming down the road. By the time that I had arrived at my destination, a remote boutique hotel 50 km south of the Jasper townsite, I had seen so many animals that I had never seen before and it was clear that I was about to have the best summer of my life.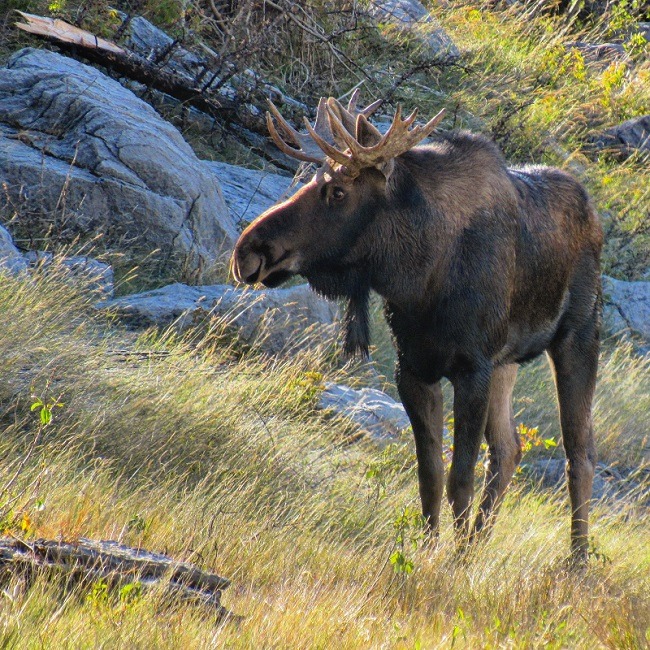 And this was before I even knew about Jasper's best kept secret!
Jasper is the second largest Dark Sky Preserve in the world. I first discovered this as nightly fires alongside the Sunwapta river became a part of my daily routine. It was a great way to unwind after a long day of work, but the highlight of the night was almost always the walk home down the unlit, back country road. Normally an intimidating walk due to the many bears in the area, you couldn't help but shut off your flashlight and walk silently, lost in the millions of stars above without a care in the world.
It was there that I saw the Milky Way and a meteor shower for the first time, as well as the famous Northern Lights. Not knowing what display each night had in store made the long work days worth it because for a moment each night when the stars came out, it felt like time would stand still!
If you would like to include Jasper's night skies in your travel plans, I would recommend having two nights included in your itinerary so that you have the opportunity to stay up late and experience it for yourself. For more information on how it can be fit into your trip, please let us know as all of our trips can be customized to fit your needs.
–
Dalton Feltham
Tour Operations Coordinator