Where decadence meets comfort, Rocky Mountaineer's GoldLeaf Service is a luxury train experience. Among the many awards and accolades that Rocky Mountaineer has received over the years, their GoldLeaf Service has given them the World's Leading Luxury Train Award and in 2007 they were recognized by National Geographic Magazine as one of the World's Best Journeys.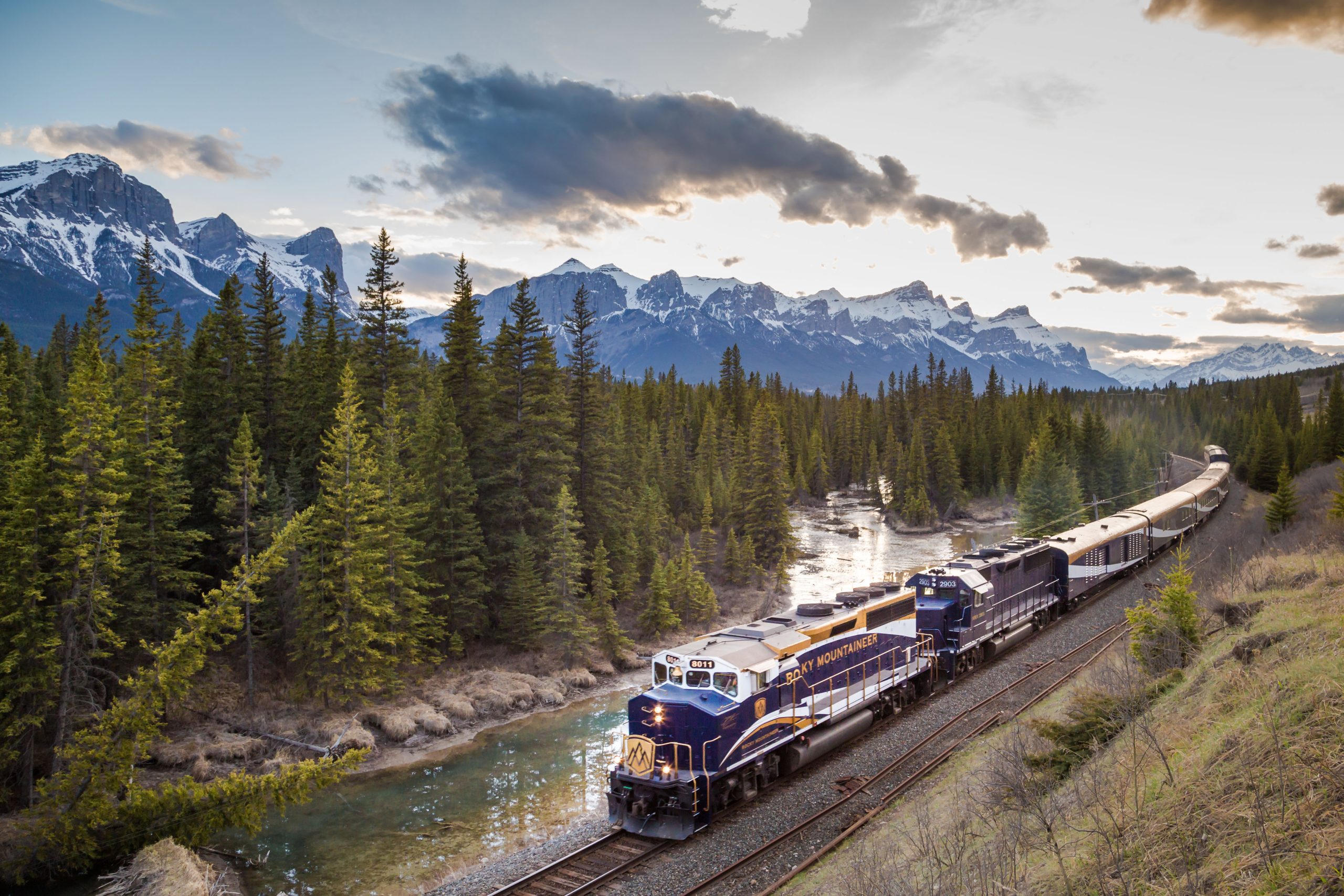 Get transported through the Canadian Rockies in style as you relax in plush seats in their bi-level dome car where panoramic 180-degree viewing glass dome windows showcase nature's true beauty. The cars themselves stand at approximately 5.5 metres and seat 68 guests.
As you sit up top in the glass dome, below you is the dining car, which houses both the galley and dining area. Meals are made-to-order and served a la carte. Indulge in gourmet meals crafted with locally sourced ingredients while you take in the awe-inspiring backdrops. Throughout your journey, you will also be treated to signature cocktails, premium alcoholic and non-alcoholic beverages, and gourmet sweet and savoury snacks.
Forge new friendships and relish in the opportunity to disconnect with the world and reconnect with nature. Immerse yourself in the beauty that surrounds you on the large, exclusive outdoor viewing platform, and then learn about the area you're travelling through as your hosts entertain you with stories about the area's history, scenery, and wildlife.
At the end of your first night, you can unwind at one of the local hotels where you will find your luggage waiting for you. Every aspect of your journey from start to finish will be taken care of, so the only thing that you will have to do is enjoy yourself.
Train travel is about the journey and the memories you make along the way, and there is no better place to do this than in GoldLeaf Service onboard the Rocky Mountaineer.